Free Woolooware Bay shuttle bus gets the community moving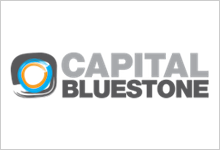 Capital Bluestone delivers key promise to Sutherland Shire
Life just got a lot more convenient for Sutherland Shire residents with the launch of Capital Bluestone's free shuttle bus servicing Cronulla, Woolooware Bay and Caringbah – the area's first transport service of this kind.
Capital Bluestone, responsible for delivering the Woolooware Bay Town Centre masterplan on behalf of development partner of Cronulla Sharks, has announced the Woolooware Bay Shuttle is now operational for everyone in the local community. The service has commenced just in time for the development's first residents, due to move in within weeks.
"From the very beginning of formulating our vision for Woolooware Bay, we knew convenient public transport was an intrinsic part of our town centre and we made the commitment to operate a shuttle bus to provide easy access to the local area," Capital Bluestone Managing Director Ben Fairfax said.
"When you have a busy, multi-stage project with lots of different activities happening constantly, every milestone is worth celebrating. This is a real win as it delivers on our promise to connect our community, and the broader areas of Woolooware Bay and Caringbah with direct bus access to Cronulla for the first time. We're very pleased to be able to offer this important transport service."
The shuttle bus route will include Woolooware Station, Caringbah Station, Cronulla Station and Cronulla Beach and it's a great convenient option for people wanting to visit Sharks Leagues Club. It will operate between 6am and 9pm Monday to Friday, at 30 minute intervals from 6am to 7pm and 60 minute intervals from 7pm-9pm. On Saturdays the service will operate from 8am-9pm at 60 minute intervals, and on Sundays from 9am-2pm at 60 minute intervals. Residents will be able to recognise the bus through the Woolooware Bay logo.
The timetable will be available on the Woolooware Bay community website at www.wbaycommunity.com.au and Facebook page at www.facebook.com/wooloowarebay/.
The Woolooware Bay Shuttle will remain operational until the Transport for NSW service is up and running.
The shuttle bus will be up and running before the first Woolooware Bay residents from Stage 1 begin moving in this month.
For more information, please contact:
Alicia Sylvester Left Field Public Relations  0450250061 alicia@leftfield.com.au
Holly Reynolds Left Field Public Relations  0409462112  holly@leftfield.com.au